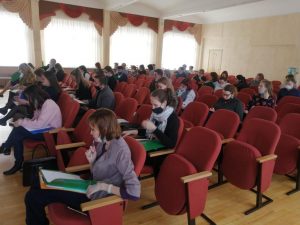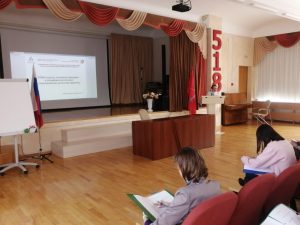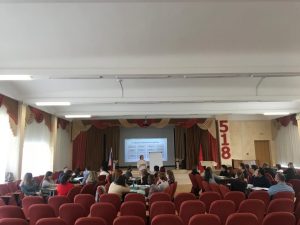 On April 14, the first session was held for teachers mastering the STEM approach in organizing school project activities. 40 teachers of mathematics, physics, computer science, biology, chemistry and geography from schools in St. Petersburg and the Leningrad region are enrolled in the programme.
⇒ The introductory lecture was delivered by Irina V. Grishina (Vice-Rector for Research of the St. Petersburg Academy of Postgraduate Pedagogical Education, Professor, PhD in Pedagogical Sciences).
⇒ A lecture on the features of the STEM approach and workshop concerning extracurricular activities in the format of engineering projects was given by Yulia A. Danilova (Deputy Director of School N518, member of the IUCN Commission on Education and Awareness).
⇒ During the session, the participants have received primary skills in designing a school STEM project and got an overview of the practice of the School Project Bureau of the School N518.